Our mission is focused and simple:
Tell your story, and tell it damn good
We are dedicated to telling a remarkable story.  This isn't done with a camera, a lens, or a microphone; it's done with journey and conflict, failure and triumph. No matter how much technology changes, a good story can never be bought – it can only be discovered. And although we embrace modern technology by pushing our equipment to their technical and creative limits, we never record a single frame without discovering the story first. There is a reason the record button is red – it is an invitation to stop and reflect before the camera is even turned on. We pause, breathe, and listen – not for what we want to hear, but for what the story truly is.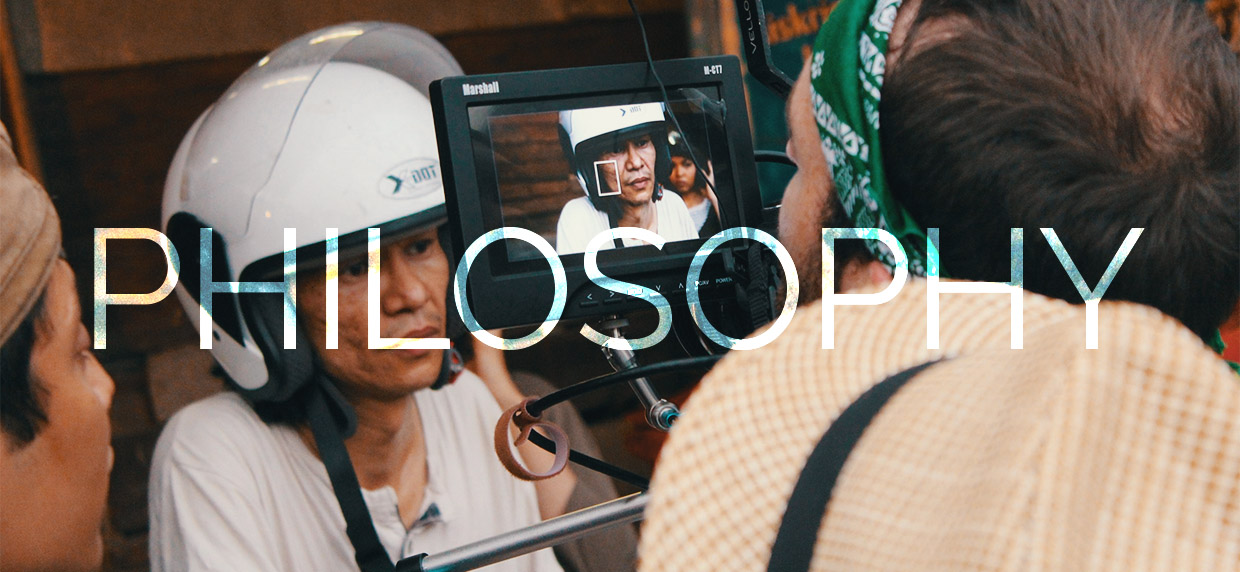 Philosophy
We have seen the United States shift away from a collection of individual businesses and merge towards a system of consolidated multinationals. Despite being better for the local economy, small businesses often don't have the advertising budget to compete with large national chains.
But small, independently owned businesses have one advantage: a good story. A good story never needs a big budget. It just needs to be heard. We use state of the art equipment to combine quality stories with production values that deliver breathtaking aesthetics, allowing the viewer to be fully immersed in the story being told.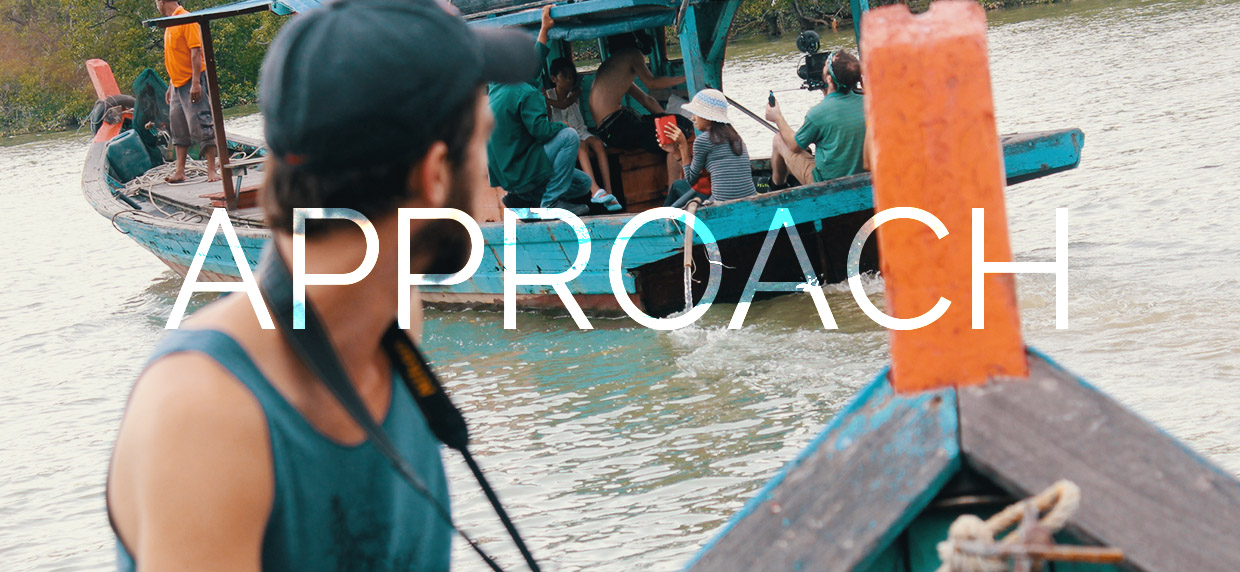 Approach
The best stories aren't scripted and they aren't planned. In creating a business, like creating a good story, you have to be adventurous. You have to put yourself out there and risk everything, whether you're making a sandwich or a piece of art.
We are an atypical advertising company – we focus on building meaningful relationships through storytelling, not briefly attracting people with pomp and circumstance. We don't look for flashy, we look for beauty. We don't look for the champions – we look for the fighters, the dreamers, and the believers. People are drawn to honesty, not glitz; vulnerability, not arrogance. Small business is hard. Businesses fail. People fail. Our approach is to inspire viewers not to let that happen.
Nestled deep in the Smokey Mountains a small, wooden fishing cabin has rested since 1960. It isn't elegant, it isn't glamorous, it isn't big. But it was built by the hands of a father and two brothers, and was constructed from the trees that grew on the land. As the sons of those brothers, we grew up in this cabin. It's where we learned to fish, how to build a fire, and where we learned a little about love. And although it may have been rough around the edges, it was always filled with families, friends, and loved ones. It was a place full of laughter, happiness, and irreplaceable memories. We decided to name our company Creative Cabin because we want to reflect these values – that flash and glimmer can never replace the value of a human connection.
Production Stills
A sampling of our productions and shooting styles. We prefer shaping natural light and capturing beautiful images naturally and in the moment.
Where We've Worked
Creative Cabin Studios has told stories around the world. We specialize in low-footprint productions by using state of the art equipment and working with local crew and materials wherever possible. This is one of the reasons we can keep costs so incredibly low. Here are some of the places we have worked – from the gilded streets of Paris to the informal slums of India, we always rise to the challenge to find the perfect story. Click on the images to find out more about each project.
Interested? Get in Touch!
We specialize in thoughtful, creative projects. This takes a conversation, not an email. Contact us to get the conversation started.
Contact